Visitors of the Caverns of Sonora have the rare opportunity to experience a living and highly decorated cave up close and personal. All tours are expertly guided through crystal corridors 155 feet below the surface. Know before you go:
Cave Temperature- 72F/22C and 98% humidity. (Feels like 85F/29C) We are a WARM cave. No need for sweaters or jackets!
Stair Steps-Approximately 360 We recommend wearing a comfortable walking shoe.
Bring your camera!
Since we are a formation rich cave, please know that speleothems are very close to and even overhang into the walking trails. We require your help in protecting the cave by taking NOTHING inside other than your camera. All camera bags, purses, backpacks and fanny packs are not permitted inside the cave. Food, drinks, gum, and tobacco products are prohibited.
Due to the sensitive nature of this cave, animals are not allowed into the cave system but we do provide free, onsite kennels.
Crystal Palace Tour

An intimate and expertly guided walking tour, of 12 people or less, through almost two miles of highly decorated cave passages. The tour takes approximately 1 hour and 45 minutes and leaves from the gift shop. There are 360 stair steps and you go to a depth of 155 ft. below the surface.

Group Tours
Specialty, School, and large groups are invited to view the cave with advanced reservations. We offer group pricing and tax exempt rates where applicable. Groups can customize their visit by selecting to participate in either the Crystal Palace Tour, or, a condensed tour that lasts approximately 1 hour.
We suggest adding the UNDERGROUND CLASSROOM and GEMSTONE PANNING to your group activities. Perfect for children ages K- 6th.
The Underground Classroom is where kid friendly geology, cave biology, and Paleontology collide. Play in the dirt digging for fossils and view a slideshow, inside a cave! Then, wet your hands panning for real gemstones and fossils in our shaded, outdoor sluice!
Looking for lunch for your group?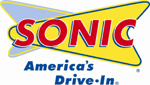 Let our local Sonic provide it at a discounted rate.
Call Today: 325-387-5292
THE FOLLOWING TOURS REQUIRE ADVANCED BOOKING.
TO RESERVE YOUR SPECIALTY TOUR, CALL 325-387-3105
Discovery Challenge Tour
Feeling a little adventurous? The DISCOVERY CHALLENGE is an unforgettable caving adventure led by an experienced caver through a maze of off trail passageways. Rappel fifty feet into the Devil's Pit and experience firsthand the thrill of navigating the cave like real cavers. We provide all equipment necessary.
The Discovery Challenge takes approximately 4 hours. Minimum tour size is 2 and maximum tour size is 6. This tour is ideal fun for families, couples, and is a great team building experience for small groups.
Photography Tour
Photography lovers can zoom in on that tiny, mineral rich, water droplet, capture rare, clear crystal helictites, and focus their cameras where ever their eye leads them. Our PHOTOGRAPHY TOUR is a dream photography session allowing photographers guided access to trails in an unhurried photo walk through one of the most beautiful caves in the world. Photographers may carefully bring a tripod.
Ideal for the novice and the pro!
CALL 325-387-3105 TO RESERVE YOUR GROUP OR SPECIALTY TOUR